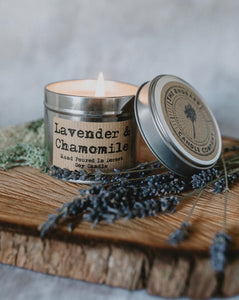 A soothing, tranquil blend of French Lavender, chamomile and lilac with notes of coconut and vanilla.
Vegan
Hand Poured 
Made from responsible farmed soy wax
Cotton Wick
Fully CLP Compliant
This candle is approximately 200g and has a minimum burn time of around 36 hours. The tin size is 74mm wide and 67mm high.